iPhone Mobile App Development
Custom Sales, Marketing and Productivity Apps for iPhone and iPad
iPhone App Development Partnership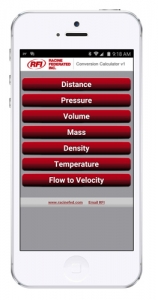 An iPhone app is a unique platform, going beyond any website or desktop application. We can help guide you as we build an intuitive, attention grabbing interface and feature-rich iPhone app that builds audience loyalty. We'll work closely with you from the initial brainstorming session through guidance on deployment to help you achieve your goals. Working in partnership, our team of experts will ensure we deliver an application that is elegant in both design and user experience, technically sound, adheres to iPhone platform standards and achieves your business objective.
App Development Wisconsin's iPhone App Development Technologies
Our iPhone app developers are skilled in Apple's SDK using Objective-C, Swift and Xcode to develop your app. Leveraging the best of Apple's technologies and using supporting frameworks, our iPhone app programmers create a tightly-integrated native app experience that makes use of all the iPhones native capabilities. Combining our designers' expertise in user interface design and our proven app development process we can deliver the reality of the app that you envision.
App Development Wisconsin is dedicated to developing iPhone apps that make your internal people more productive and your customers more loyal. Whether your app is a re-deployment of an existing application, or a brand new sales, training, productivity or marketing tool, we will work with you to develop a custom designed application that maximizes the user experience.
Types of iPhone apps we can develop for you…
Tool Specification Databases
Contact Us
Get in Touch...
for more information on IPhone app development or to set up an iPhone app development strategy meeting.
Contact Us