Android Mobile App Development
Custom Sales, Marketing and Productivity Apps for iPhone and iPad
Android Apps
Android is Google's mobile, open source platform and includes a software stack for mobile devices and smartphones. The Android OS boasts a robust operating system, comprehensive set of libraries, rich multimedia user interface and a complete set of phone applications.
Android is the world's most widely used smartphone platform. Android's share of the global smartphone market, led by Samsung products, is over 80%. As of 2018, there were over 3.8 million apps available for Android.. So Android devices are a must-have in terms of deliverable options.
Android App Development Partnership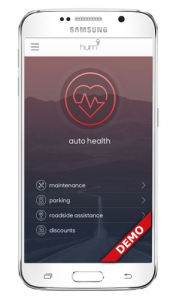 An Android app is a unique platform, going beyond any website or desktop application. We can help guide you as we build an intuitive, attention grabbing interface and feature-rich Android app that builds audience loyalty. We'll work closely with you from the initial brainstorming session through guidance on deployment to help you achieve your goals. Working in partnership, our team of experts will ensure we deliver an application that is elegant in design and user experience, technically sound, adheres to Android platform standards and achieves your business objective.
Why We're One of the Top Android App Developers in Wisconsin
App Development Wisconsin offers specific app development services for Android smartphones and tablets using both Java and the Android framework. Our Android app programmers create a tightly-integrated native app experience that makes adding animation, networking, custom style and behavior to apps easier. Combining our designers' expertise in user interface design and our proven app development process we can deliver the reality of the app that you envision.
Custom designed apps for Android tablets
While iPads still lead the market in tablet sales, Android tablets are in hot pursuit. Produced by several different companies and called by different names, they all run on the Android mobile operating system. This OS takes advantage of powerful Google tools like Google Maps and Google Assistant and comes with a 3-D interface experience. Call to find out how App Development Wisconsin's Android app development services can help you deliver on the latest devices like the Samsung Galaxy Tab or the Kindle Fire.
App Development Wisconsin is dedicated to developing Android apps that make your internal people more productive and your customers more loyal. Whether your app is a re-deployment of an existing application, or a brand new sales, training, productivity or marketing tool, we will work with you to develop a custom designed application that maximizes the user experience.
Contact Us
Get in Touch...
for more information on Android app development or to set up an Android app development strategy meeting.
Contact Us