Custom Sales, Marketing and Business Tool App Development
Your app is unique; its goals, audience, personality and requirements. You require a customized mobile app solution, specifically tailored to accomplish your unique business requirements.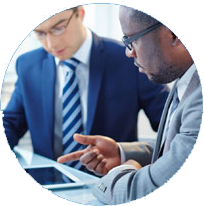 App Development Wisconsin is a Milwaukee based app development team focused on mobile apps specifically designed to meet the communication, productivity and marketing demands of small and large businesses, like yours.
Why We're Among the Best Mobile App Developers
Solution Partner
Not only do we develop apps, we also help you through the process, every step of the way. Your success is ours.
Process Driven
Our road-tested process ensures smooth development – increasing speed to market and minimizing costs.
Experienced Technologists
Being proficient in iOS, Android and web application development means we can deliver targeted solutions, cross platform.
Business Focused
We only develop business apps for the B2B and B2C markets. We do what we know and we do it well.
Sales, Marketing and
Business Tool Apps