Custom Work Order App for Remote Workers
Custom Sales, Marketing and Productivity Apps for iPhone and iPad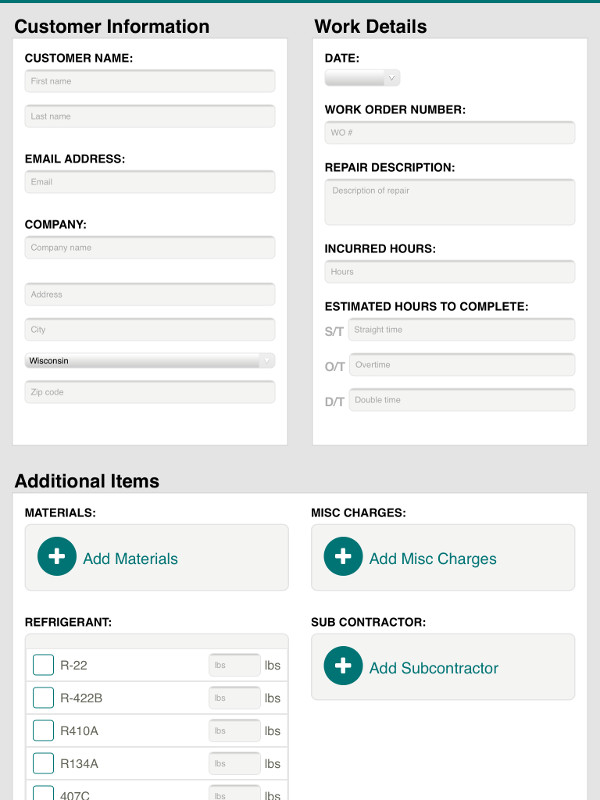 Advantages of a Custom Work Order App
Transitioning from paper work orders into digital work orders offer many advantages:
Time savings

Simplified tracking

Accurate work records

Easy record keeping

Archiving

Streamlined workflow
A mobile work order app for remote workers is easy to use and simplifies field work.  Prompts, custom pull-downs and auto-fill fields make data entry quick and easy. And they can be built for delivery on any mobile device!
Common Uses for Work Order Apps…
Contact Us
Get in Touch...
for more information on Work Order app development or to set up a Work Order app development strategy meeting.
Contact Us